American flown from Antarctica on midwinter mercy flight recovering from pneumonia in NZealand
By Ray Lilley, AP
Wednesday, September 15, 2010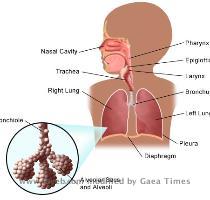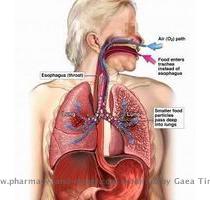 Antarctic worker treated for pneumonia in NZealand
WELLINGTON, New Zealand — An American evacuated from Antarctica to be treated for pneunomia in New Zealand was discharged from hospital Wednesday, less than a day after the rare midwinter mercy flight to rescue him.
A New Zealand air force plane collected the 44-year-old worker from the U.S. McMurdo Station during a 90-minute swoop onto an ice runway near the science base on the Antarctic coast Tuesday, after blizzards blocked a previous attempt.
The man, who does not want his name or hometown released, is recuperating in the southern New Zealand city of Christchurch, district health board spokeswoman Michel Hider told The Associated Press.
"He's been discharged and is doing well" just 18 hours after he arrived seriously ill, she said.
The man's occupation also hasn't been disclosed but he works for U.S. company Raytheon, which provides support services — such as supplies, transportation, accommodation — for the U.S. National Science Foundation at McMurdo.
The Orion aircraft with three medical staff aboard evacuated the man around midday Tuesday during the brief window of winter daylight and after the easing of blizzard conditions. Temperatures at the base have been about minus 32 degrees Fahrenheit (minus 35 Celsius) in recent days.
The plane spent about 90 minutes at the coastal base, collecting the patient and refueling before returning on a seven-hour flight back to New Zealand, where the man was taken to Christchurch Hospital, Air force spokesman Squadron Leader Kavae Tamariki said.
The U.S. has about 200 staff that spend the bleak winter — from March through October — at McMurdo each year. Flights are usually only made during the summer, when most scientists are ferried in and out of the station. Icebreaker ships are used to bring in fuel.
A few winter evacuations of sick workers have been undertaken from Antarctica, including a dramatic midwinter flight in 1999, with blazing fuel barrels to lit the runway, to pick up a female American doctor at a South Pole station to be treated breast cancer.
Last September, an American at McMurdo who suffered cardiac problems was evacuated to New Zealand in serious but stable condition.
A broad range of scientific research is conducted at the station, including the Antarctic sea and its marine life, the annual fight for survival of the world's largest penguin colonies, and the depletion of the ozone layer.
(This version CORRECTS that US has about 200 staff at base in winter, not 500.)
Filed under:
Cancer
,
Heart Disease
,
Pneumonia
Tags:
Antarctica
,
Australia And Oceania
,
Diseases And Conditions
,
Infectious Diseases
,
Lung Disease
,
New Zealand
,
North America
,
United States
,
Wellington