UN: Number of young people with HIV in Africa is falling in countries hardest hit by the virus
By Maria Cheng, AP
Tuesday, July 13, 2010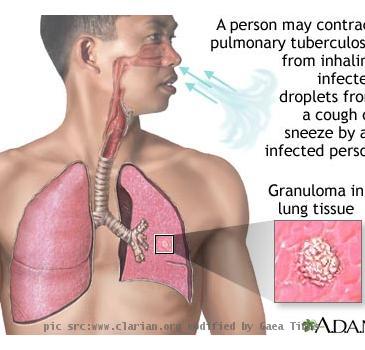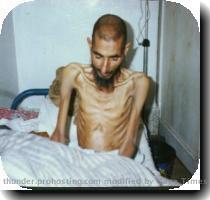 UN: HIV among young people going down in Africa
LONDON — The number of young people infected with HIV in Africa is falling in 16 of the 25 countries hardest hit by the virus, according to a new report by a U.N. agency.
The number of young people infected with HIV dropped by at least 25 percent in a dozen countries, the U.N. AIDS report said. In Kenya, for instance, the infection rate among people aged 15 to 24 fell from about 14 percent in 2000 to 5.4 percent in urban areas.
The drop in HIV rates coincided with a change in sexual behavior, like having fewer sexual partners or increased condom use, UNAIDS said. But the agency could not say the drop was because of recent U.N. policies, which mainly have focused on buying AIDS drugs rather than preventing infections.
Prevention will remain a key investment for the Bill & Melinda Gates Foundation, its co-leader, Microsoft Corp. founder Bill Gates, said Tuesday. He spoke in a conference call with reporters to preview comments he'll make at next week's International AIDS Conference in Vienna.
Gates repeatedly cited circumcision to reduce the spread of HIV as an area the foundation had "got out in front of" and would continue to support.
Economic woes have limited how much money countries can spend on AIDS, so more must be done to trim administrative costs and make delivering treatment as efficient as possible, Gates said.
"We've hit some limits and we're going to have to get as much as we can out of the funding that exists," he said.
The Seattle-based foundation has given more than $2.2 billion to fight HIV around the world, plus $650 million to support the Global Fund to Fight AIDS, tuberculosis, and malaria.
The UNAIDS research provides further evidence the AIDS outbreak peaked more than a decade ago and that the disease is on the decline. In a report last year, the agency said the number of people infected with HIV had remained unchanged — at about 33 million — for the last two years.
The new report is based on population surveys and mathematical modeling, and comes with a significant margin of error.
"Young people have shown that they can be change agents in the (AIDS) prevention revolution," UNAIDS wrote in its report.
Some experts said the new focus on prevention was too little, too late.
"Thanks to the U.N.'s strategic blunder, many more people are now infected than would have otherwise been the case had they focused on prevention much earlier," said Philip Stevens, a health policy expert at International Policy Network, a London-based think tank.
UNAIDS also called for more money to combat the epidemic.
In 2008, the world spent more than $15 billion on AIDS, with about half of that coming from the United States. In its report, UNAIDS said that "what's been good for the AIDS response has been good for global health in general."
But a study published last month found there was little correlation between U.S. money spent on AIDS and improvements in other health areas across Africa.
UNAIDS urged countries to invest more in their own HIV programs. It noted South Africa and Nigeria, two of Africa's wealthiest countries, receive the most money from international donors.
Stevens said that while some recent AIDS investments — like putting more people on drugs — have clearly saved lives, it also has distorted health spending. Despite only causing 4 percent of deaths, AIDS gets about 20 cents of every public health dollar.
"The same amount of money that we spend on AIDS could save many, many more lives more cheaply by vaccinating children or distributing cheap treatments for diarrhea," he said.
"Aid agencies have a responsibility to ensure they save the most lives possible with the amount of money they have available," he said. "Spending the lion's share on HIV clearly does not do that."
AP Medical Writer Marilynn Marchione contributed from Milwaukee.
Online:
www.unaids.org
www.gatesfoundation.org
Filed under:
HIV
,
Tuberculosis
Tags:
Diseases And Conditions
,
England
,
Epidemics
,
Europe
,
Infectious Diseases
,
london
,
Medical Research
,
Public Health
,
United Kingdom
,
Western Europe