Contrave Recommended By FDA Panel
By Swatilekha Paul, Gaea News Network
Thursday, December 9, 2010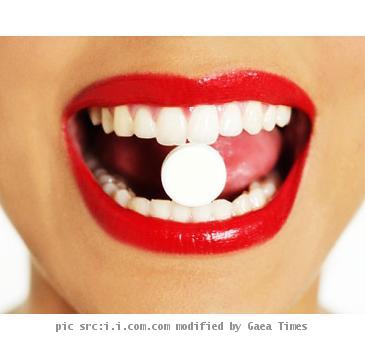 more images
WASHINGTON (GaeaTimes.com)- The weight-loss drug Contrave received a major boost earlier this week when the advisory board of the FDA gave the combination pill a green signal. On Tuesday, the advisory panel revealed that after evaluating the pros and cons associated with the drug, it has reached the conclusion that Contrave deserves to be approved by the Food and Drug Administration. The news that the FDA advisory panel has pledged its support to the weight-loss drug has come as a huge relief for many obese patients who have been counting on the drug to get rid of the additional calories.
The decision of the FDA advisory panel was reached by experts voted 13-7 to support the approval of the weight loss drug although the board and made an appeal to the agency to make sure that the drug manufacturing firm carried out a more comprehensive clinical study to ascertain the health risk of the pill. The Food and Drug Administration is likely to meet early next year to take a decision regarding the approval of Contrave. The weight-loss drug gained hogged the limelight after it health experts raised questions about the risk that the pill poses to the patients. However, supporters of the weight-loss drug have reiterated that the positive effects of Contrave is much more than the co-called health risk that it involves.
The weight loss pill Contrave is made by the drug company Orexigen Therapeutics Inc. and it is a combination drug that mixes antidepressant bupropion along with an anti-addiction drug naltrexone, which in turn accentuates metabolism while suppresses appetite as well as cravings for food.