Atlanta man who was thrust into middle of 2007 international TB scare seeking to sue CDC
By Greg Bluestein, AP
Tuesday, September 14, 2010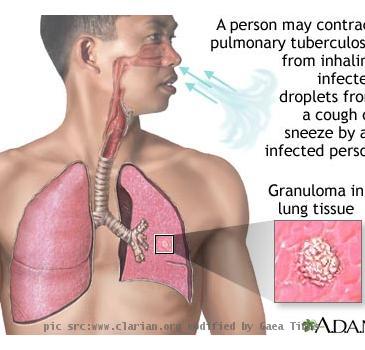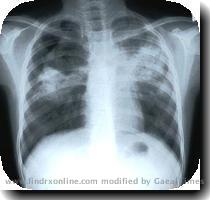 TB scare patient seeks to sue CDC
ATLANTA — Attorneys for an Atlanta man who was thrust into the center of a 2007 international tuberculosis scare said Tuesday federal health officials publicized his condition to make an example out of him in an effort to win more funding to fight the disease.
Andrew Speaker's attorneys told the 11th Circuit Court of Appeals that the Centers for Disease Control and Prevention revealed his private medical condition at a press conferences beginning in May 2007 to dramatize the possibility that diseases like TB can be transmitted worldwide.
"Nobody knew who Mr. Speaker was until the day of the CDC press conference. Nobody knew he had TB except he and his doctors," said attorney Craig Jones, who urged the panel to allow Speaker's lawsuit against the agency to go forward. "After that press conference, there were TV cameras outside his hospital window."
Government attorneys countered that there was no proof that CDC officials leaked his name to the press in May 2007. Attorney Mark Freeman also countered that Speaker, who is himself an attorney, wrote about parts of his ordeal online, and that discussion of information that he already disclosed doesn't violate federal privacy rules.
Speaker's ordeal earned him international notoriety in May 2007 when he flew to Europe for his wedding even though he was infected with a drug-resistant form of tuberculosis. He planned to get treatment upon his return home, but he decided to leave immediately when he learned preliminary tests showed he had XDR-TB, a more virulent strain of the disease.
He flew to Montreal and drove across the American border despite warnings from health officials not to board another commercial flight. He said he did so because he wanted to be treated in the U.S. and couldn't afford a private jet.
He subsequently became the first American quarantined by the federal government since 1963, and was sent to a Denver hospital for treatment. Health officials there learned that Speaker was actually infected with a less severe strain of the disease.
The CDC held the first of several press conferences in on May 29, 2007, warning that an Atlanta tuberculosis patient had flown overseas. Speaker's name was published two days later in an Associated Press article that was attributed an anonymous federal law enforcement official and a medical official in Atlanta.
Speaker sued the CDC in April 2009, claiming that federal officials knew he was infected with the sometimes deadly lung disease but gave him the go-ahead to travel overseas only to pin the blame on him. The lawsuit said the CDC illegally released his private information, such as his flight to Greece to get married and that he was an Atlanta lawyer.
A federal court dismissed the lawsuit in November 2009, concluding that Speaker didn't show enough evidence that the CDC was to blame for the breach in Speaker's privacy. But his attorney urged the three-judge panel to overturn the ruling and give Speaker a chance in court to rebuild his reputation.
"Rules were broken. An improper disclosure was made," said Jones. "This was a bureaucratic mistake and a bureaucratic cover-up."