Heart Attack Risk In Women
By Swatilekha Paul, Gaea News Network
Thursday, February 3, 2011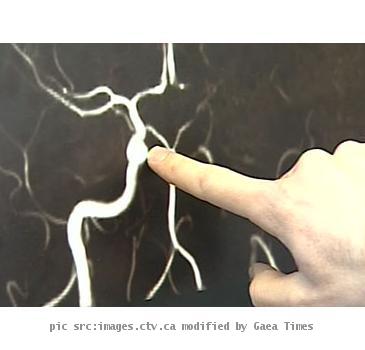 more images
LONDON, UNITED KINGDOM (GaeaTimes.com)- A study that was conducted by British researchers has pointed out that women are more prone to have a heart-related ailment if their mothers have already suffered a stroke or a heart attack. The research which was carried by scientists at the University of Oxford, revealed that coronary heart ailments or cerebrovascular disease can be inherited by a woman from her mother. The findings of the study came to light after it was published in the 'Circulation: Cardiovascular Genetics,' the journal of the American Heart Association.
In order to carry out the research, the scientists at the University of Oxford took into consideration as many as 2,200 female patients who had a history of heart-related ailments as all of them had suffered a heart attack, a stroke or any other kind of coronary disorders. Following the study, the researchers found out that a growing percentage of the women's mothers had undergone a stroke or heart attack in comparison to their fathers. Moreover, the research also pointed out that the females with a heart-related disease were more likely to have a sister who had encountered a stroke than a brother.
The lead author of the study, Amitava Banerjee, who is a Clinical Research Associate at University of Oxford's Stroke Prevention Research Unit said that findings of the study highlight that 'sex-specific heritability of vascular disease across different arterial territories,' which includes coronary and cerebral artery territories. The researcher further added that understanding the gender-specific risk factors are of imperative need as despite the fact that women had lower chances of suffering a stroke, they are more likely to lose their life from a heart attack in comparison to men.