Sodas, other sugary beverages linked to diabetes risk
By ANI
Thursday, October 28, 2010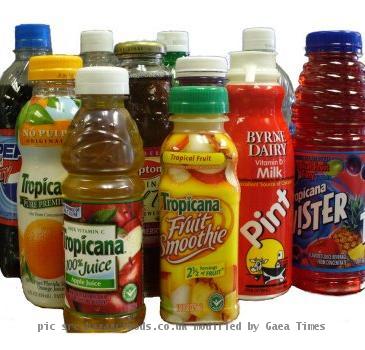 WASHINGTON - Regular consumption of soda and other sugar-sweetened beverages is associated with a clear and consistently greater risk of metabolic syndrome and type 2 diabetes, reveals a new study.
According to the Harvard School of Public Health (HSPH) researchers, the study provides empirical evidence that intake of sugary beverages should be limited to reduce risk of these conditions.
This study is the first meta-analysis to quantitatively review the evidence linking sugar-sweetened beverages with type 2 diabetes and metabolic syndrome.
The researchers, led by Vasanti Malik and senior author Frank Hu, professor of nutrition and epidemiology at HSPH, did a meta-analysis that pooled 11 studies that examined the association between sugar-sweetened beverages and those conditions.
The findings showed that drinking one to two sugary drinks per day increased the risk of type 2 diabetes by 26pc and the risk of metabolic syndrome by 20pc compared with those who consumed less than one sugary drink per month.
Drinking one 12-ounce serving per day increased the risk of type 2 diabetes by about 15pc.
The study appears online October 27, 2010, in the journal Diabetes Care and will appear in the November print edition. (ANI)