Benfotiamine derivative of Vitamin B1 potential to cure Heart Diseases in Diabetic Patients
By Mayuri, Gaea News Network
Monday, December 6, 2010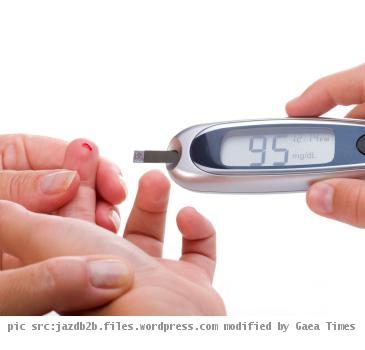 more images
KOLKATA, INDIA (GaeaTimes.com) — A new research carried on in Bristol University seems to have nice implications for the diabetic patients. An experiment carried out on mice has suggested that a derivative of Vitamin B1 called benfotiamine that speeds up heart attack recovery in diabetic patients.
Persons affected by diabetes have a high risk of hear attack and this new discovery offers a new hope to the patients having heart problems. The experiment has confirmed that a diabetic mice showed that the mice recovered from heart attack after supplemented with benfotiamine. The latest research suggested that a synthetic version of vitamin B1 may stop this process from happening, probably by removing the toxins from glucose that damage heart cells.
However diabetic patients are warned not to rush and grab a vitamin pill for them. The benefits are yet to be proven in humans. The next step of this research would be to search for the same benefits of the vitamin in humans.