Merck to buy SmartCells Inc. to provide new improved Insulin
By Mayuri, Gaea News Network
Friday, December 3, 2010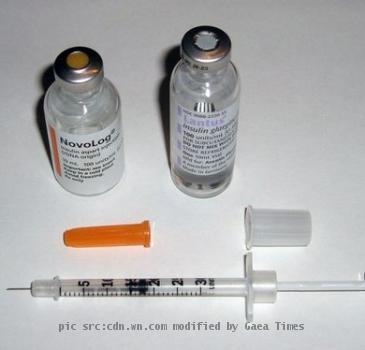 more images
NEW YORK (GaeaTimes.com) — Pharmaceutical giant Merck & Co. has decided to buy insulin producer private firm, SmartCells Inc. in an enormous amount that may exceed $500 million. SmartCells is producing a special kind of insulin that will lower the risk of low blood sugar compared to standard insulin and improve control over both fasting and post-meal glucose levels.
Many people living with diabetes face this problem everyday- how to control the blood sugar level in their body. Merck is all set to help people with diabetes to cope with this challenge. If SmartCells accomplishes its new venture in producing this smart kind of insulin then Merck could provide an important new therapy for the treatment of diabetes.
Merck & Co. is a pharmaceutical company that specializes in manufacturing different kinds of drugs and markets a range of products that will improve man's health.