Four Loko Banned In Ohio After FDA Frown
By Arnab Ghosh, Gaea News Network
Thursday, November 18, 2010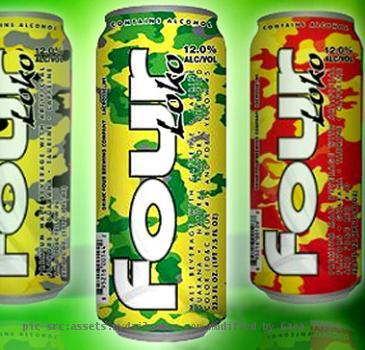 more images
COLUMBUS (GaeaTimes.com)- Just a day back the FDA came down heavily on the drinks manufacturers that make and sell alcoholic beverages with caffeine content in USA. Four Loko which was banned in 4 states of USA earlier will not be permitted in Ohio anymore according to the latest updates. The ban on the sale of Four Loko comes after the FDA issued a stern warning on the brands making alcoholic drinks with caffeine where it asked them to alter the formula of their drinks. The Ohio state leaders have asked the makers of Four Loko and Joose to stop selling their beverages in the state. Ohio Department of Commerce said that the stores may sell whatever they have in stock but they will not be permitted to get hold of new stocks and sell them. The drink high in alcohol and caffeine has become a favorite with the students for its cheat price.
Apart from Ohio which has banned the sale of Four Loko states like Washington, Oklahoma, Michigan and Utah have also banned the sale of the drink. The ban was made effective by two agencies namely the Ohio Department of Commerce as well as Division of Liquor Control of Ohio. Ohio Department of Commerce director said that the "products pose a significant threat to the safety and health of Ohio consumers".
Despite facing the ban in Ohio the makers of Four Loko said that they are complying with the FDA instruction to make some alteration in the formula of the drink. A company official said that the company always adheres to the national and state officials in these matters.