Four Loko Ban On The Anvil
By Arnab Ghosh, Gaea News Network
Wednesday, November 17, 2010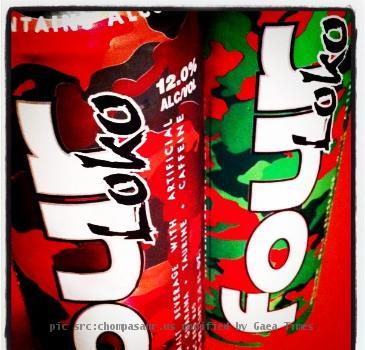 more images
OHIO (GaeaTimes.com)- In a latest move the Federal regulators may impose a ban on the sale of Four Loko energy drink. The drink has drawn the flak of the FDA and some top health entities for its high content of alcohol and caffeine. As per the health experts one can of Four Loko drink is equivalent to 5 beer cans and 3 coffee cups at once. The Fed officials are taking a grim view of the developments and the ban seems confirmed from the latest reports. The drink is rather cheap which has ensured its popularity among the college students. 4 states of the USA have banned the drink and more can follow. In one incident that sent shock waves among the health experts t 9 students fell ill after drinking Four Loko and they required hospitalization.
However, the maker of the drink Four Loko does not agree with the view that it is unsafe for consumption. They may opt for contesting the FDA ban when it comes into effect. To keep it safe it has declared that a version of the drink with zero caffeine will be launched soon. Apart from Four Loko the FDA and FTC are also going to warn other manufacturers of alcoholic drinks who use caffeine in their products.
The top Health research agencies and consumer groups in collaboration with the lawmakers in USA are trying their level best to impose ban on Four Loko and similar drinks. A spokesperson for FDA Beth Martino said that it "is reviewing the scientific data regarding the safety of these drinks". She did not divulge any details though.