Father seeks release of China AIDS activist who was jailed while petitioning for compensation
By Anita Chang, AP
Monday, August 30, 2010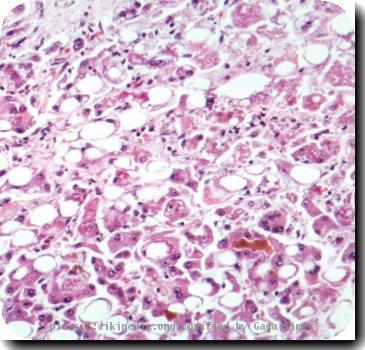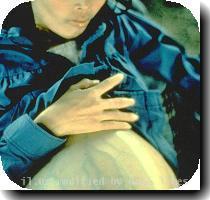 Father seeks China AIDS activist's release
BEIJING — A Chinese AIDS activist jailed after a run-in with a hospital administrator is in poor health but has vowed to keep fighting for compensation after being infected by tainted blood during a childhood transfusion, his father said Monday.
Tian Xi was taken into custody earlier this month after he lost his temper and smashed office equipment during a meeting with the administrator of the hospital where he was infected. Fellow activists have said the 23-year-old was arrested because he angered local officials with his tireless campaigning for those who contracted HIV, the virus that causes AIDS, through tainted blood supplies.
"My child started on this path of petitioning at the age of 17 and this path has led him to today. He said 'If the government doesn't resolve my case, I will fight to the end, I will fight until my death.' That's how determined he is," Tian Demin told The Associated Press.
After ignoring or demonizing people with AIDS for much of the 1980s and '90s, China's authoritarian government has taken a more compassionate line on the disease and combating its spread in recent years. But people with AIDS still face difficulties in getting treatment and compensation, and authorities remain deeply suspicious of independent activists.
Tian Xi, who for more than a week had been shuttling between government offices trying to meet with authorities to discuss his case, finally confronted the administrator at the Xincai County No. 1 People's Hospital in central China's Henan province, which gave him a blood transfusion in 1996 as treatment for a mild concussion, his father said.
The administrator said there was nothing he could do about Tian's case and got up to leave, Tian Demin said. Tian Xi lost his temper and smashed a computer, fax machine and other equipment. Two weeks later he was arrested on charges of intentionally damaging property.
Phones at the hospital's general office and president's office rang unanswered Monday.
Tian Xi, who has AIDS and hepatitis B and C, is being held at the Shangcai County Detention Center two-hours' drive from his hometown in Xincai County and his family worry conditions there are too difficult him. He has already missed two doses of drugs that need to be taken a precise times, his father said.
"I want to bring him home where we can take care of him. Is he getting enough to eat right now? He needs nutritious food. He needs treatment," Tian Demin said, wiping tears from his eyes.
An official surnamed Xu at the detention center said Tian Xi was being held in a room designed for inmates with AIDS, who are more common in Henan due to unregulated blood-buying schemes there in the mid-90s that contaminated blood supplies.
Tian Xi will receive medical treatment if he falls ill, Xu said.
Lawyer Liang Xiaojun said he would appeal for Tian Xi's release while awaiting trial. Tian Xi, whose name means "happiness," plans to plead not guilty to the charges, which carry a maximum sentence of seven years imprisonment.
In recent weeks, Tian Xi had obtained official documents in which leaders from Gulu and Xincai County, where the town is located, ordered police to stop his activism, fellow AIDS activists said.